THE TRUST ME I'M A FARMER CAMPAIGN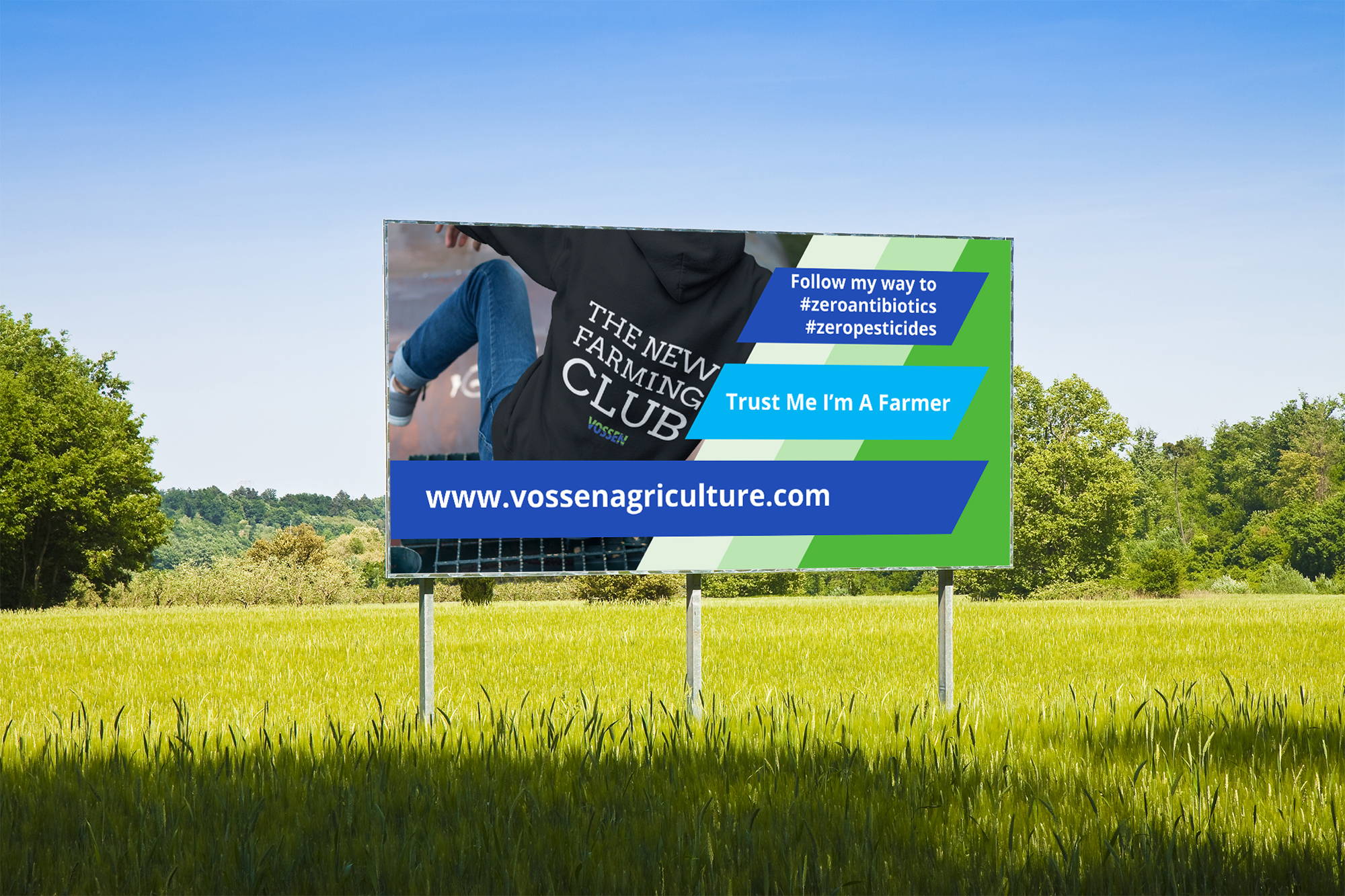 Good news! You can now be part of our Trust Me I'm A Farmer campaign. Being part of it means that you agree with placing a billboard on your land or farmhouse wall where everyone can see! You can be proud to show that you are working towards a world with zero antibiotics and zero pesticides.
Our campaign involves working with our products. It means we'd like to show the world, together with our farmer customers, that we are working towards a better world. At the same time we help farmers work ethically and durable to achieve better results.
After placing the billboard sign on your land, you will receive 1000 points every month, which you can use for high discounts. So let's start!
The billboard can be placed on land where there's enough traffic coming through
The billboard will be placed for at least 2 years
Apply through the contact form belowVossen decides whether the place of the billboard is suitable
Earn 1000 points every month, so you can choose which products you need and get them with high discounts
FILL IN THE CONTACT FORM BELOW TO APPLY
just send us an email, we will contact you with further steps.